Definisi dari websitenya aaPanel
, a simple but powerful control panel, can manage the web server through web-based GUI(Graphical User Interface). aaPanel provides the one-click function such as one-click install LNMP/LAMP developing environment and software. Our main goal is helping users to save the time of deploying, thus users just focus on their own project that is fine.
Basic dari aaPanel sebenernya dari BT Panel (https://bt.cn
).
Cara install
(
https://www.aapanel.com/install.html
)
Install menggunakan user root
Centosh:
wget -O install.sh
http://www.aapanel.com/script/install-en.sh
&& bash install.sh
Ubuntu:
wget -O install.sh
http://www.aapanel.com/script/install-ubuntu-en.sh
&& sudo bash
Spesifikasi VPS:
CPU Core i5 (alokasi 2 core)
RAM 4GB
HDD 30GB
Network bridge
Centos 7 Minimal (pakai VM bukan LXC)
Rangkuman:
Overall tampilannya simple dan kekinian kaya Cyberpanel, VestaCP, dll. Userfriendly dan mudah dioperasikan.
Cara install multi PHP juga mudah karena ada software center nya.
Bisa install plugins lain seperti Memcached, Redis, dll via Software Center tinggal klik
Sudah ada PM2 Manager untuk manage aplikasi node.js (tinggak install di software center)
Lainnya nyusul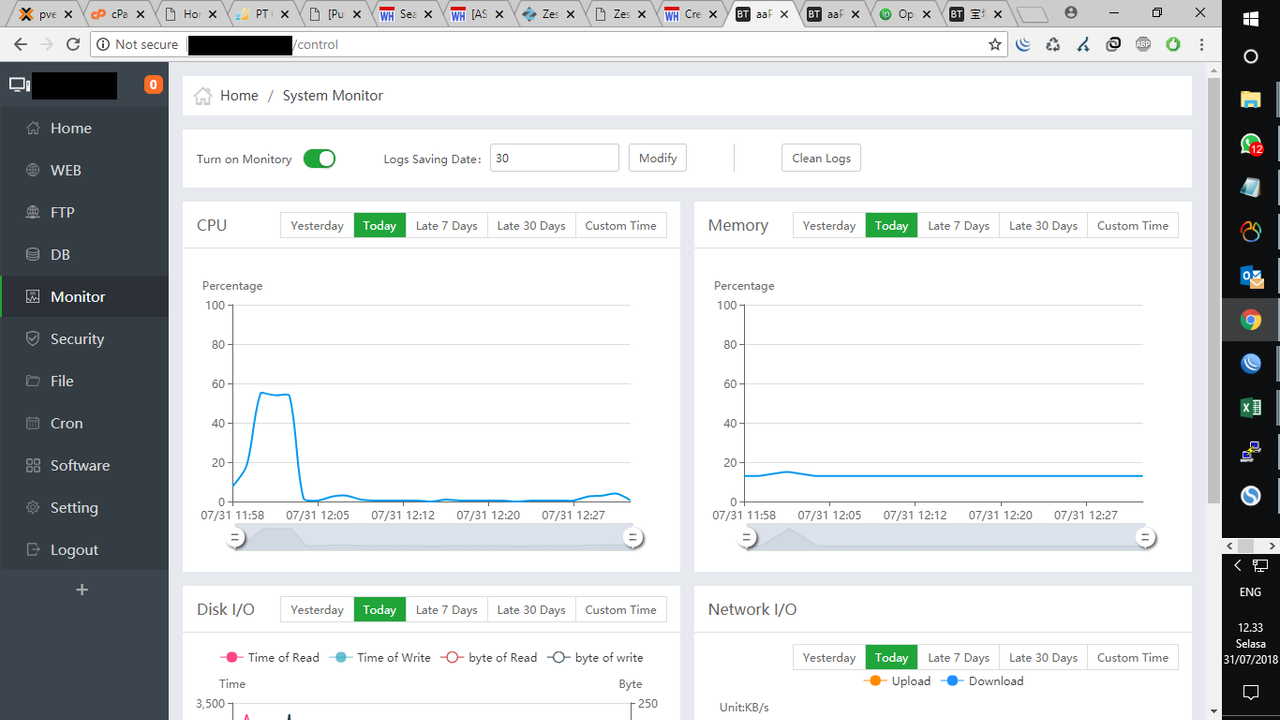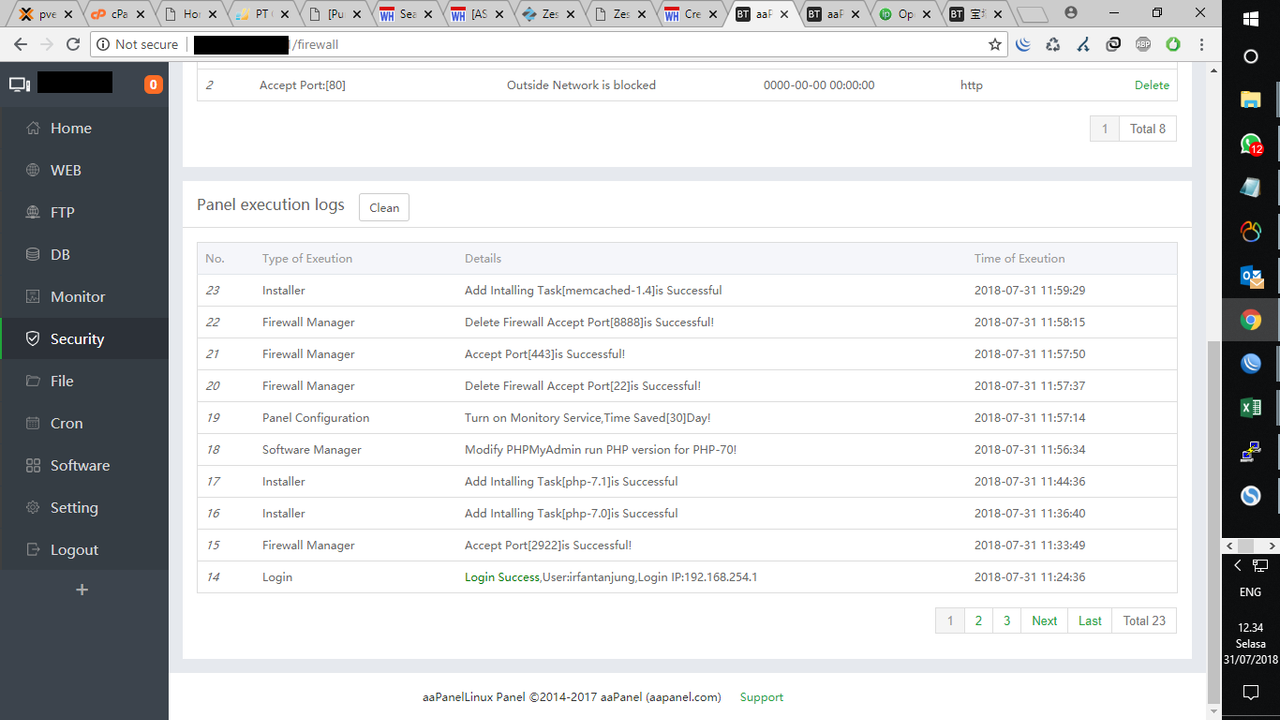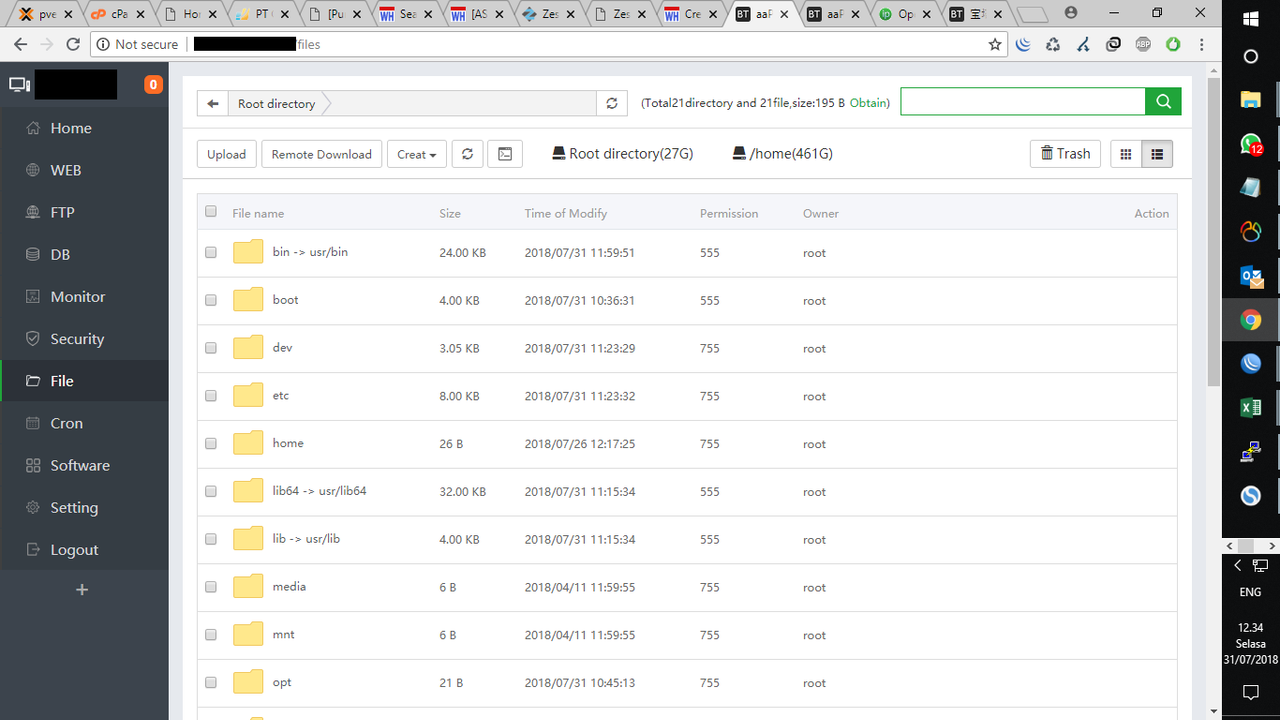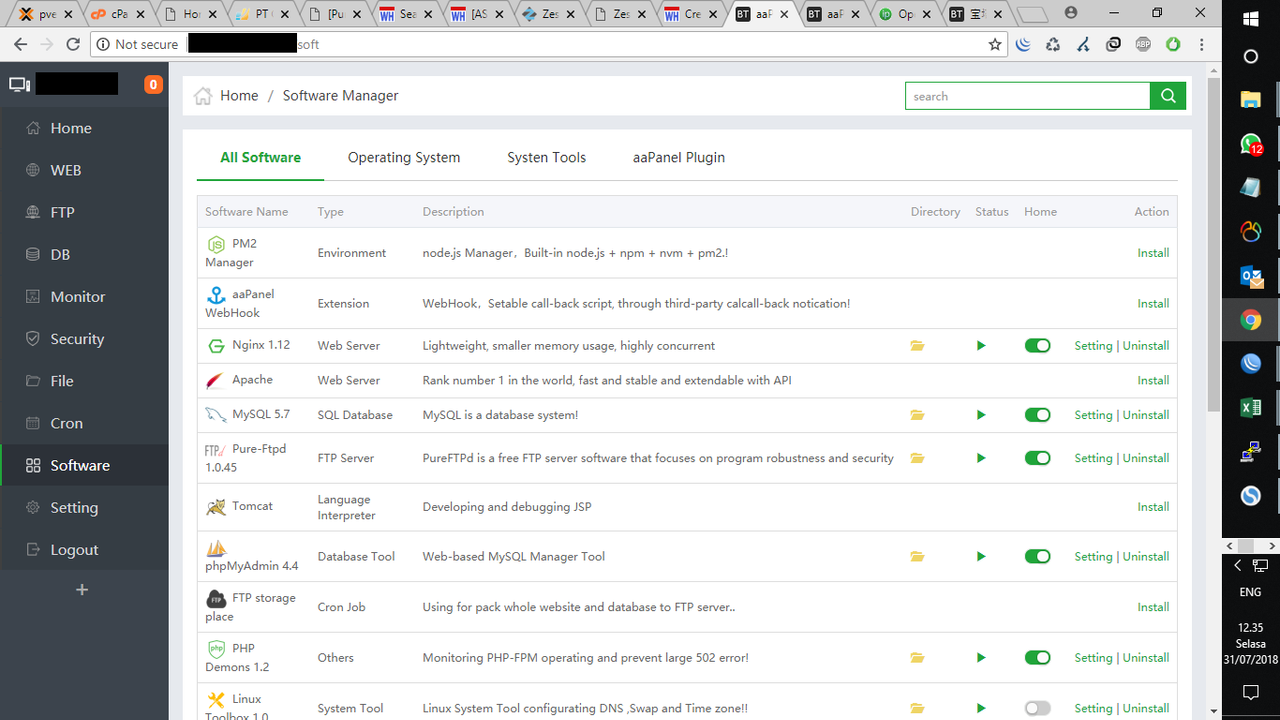 Nanti akan diupdate setelah pake beberapa hari ya.